CWNFEST – A doggy Festival / Gwyl Cwn
A Doggy Festival / Gwyl Cwn is coming back next year (15th & 16th August 2020.)
Two full days event for you and your dog with companion dog Show, Doggy Grand National, Fancy Dress and much much more to see & do.
More details of activities to follow in due course please book early for tradstand space - contact Dylan 07581 383 662.
Find out more about the event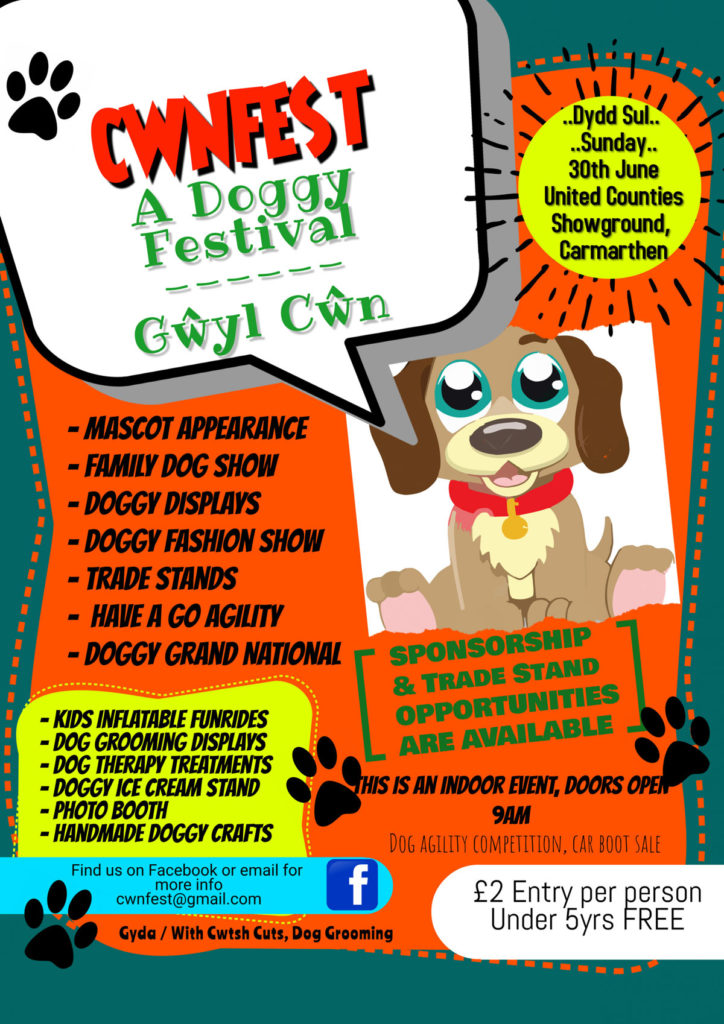 Find out more about us
About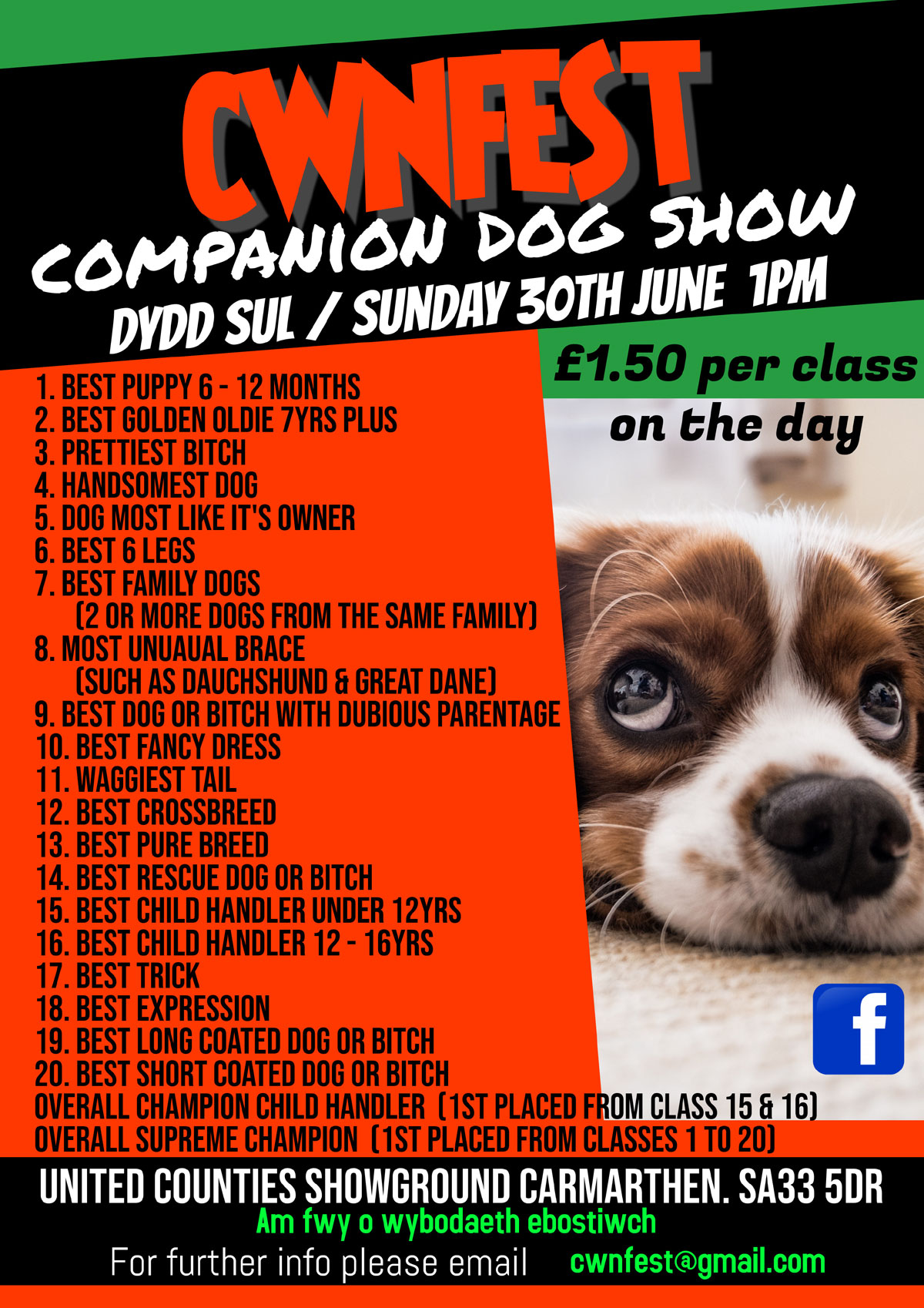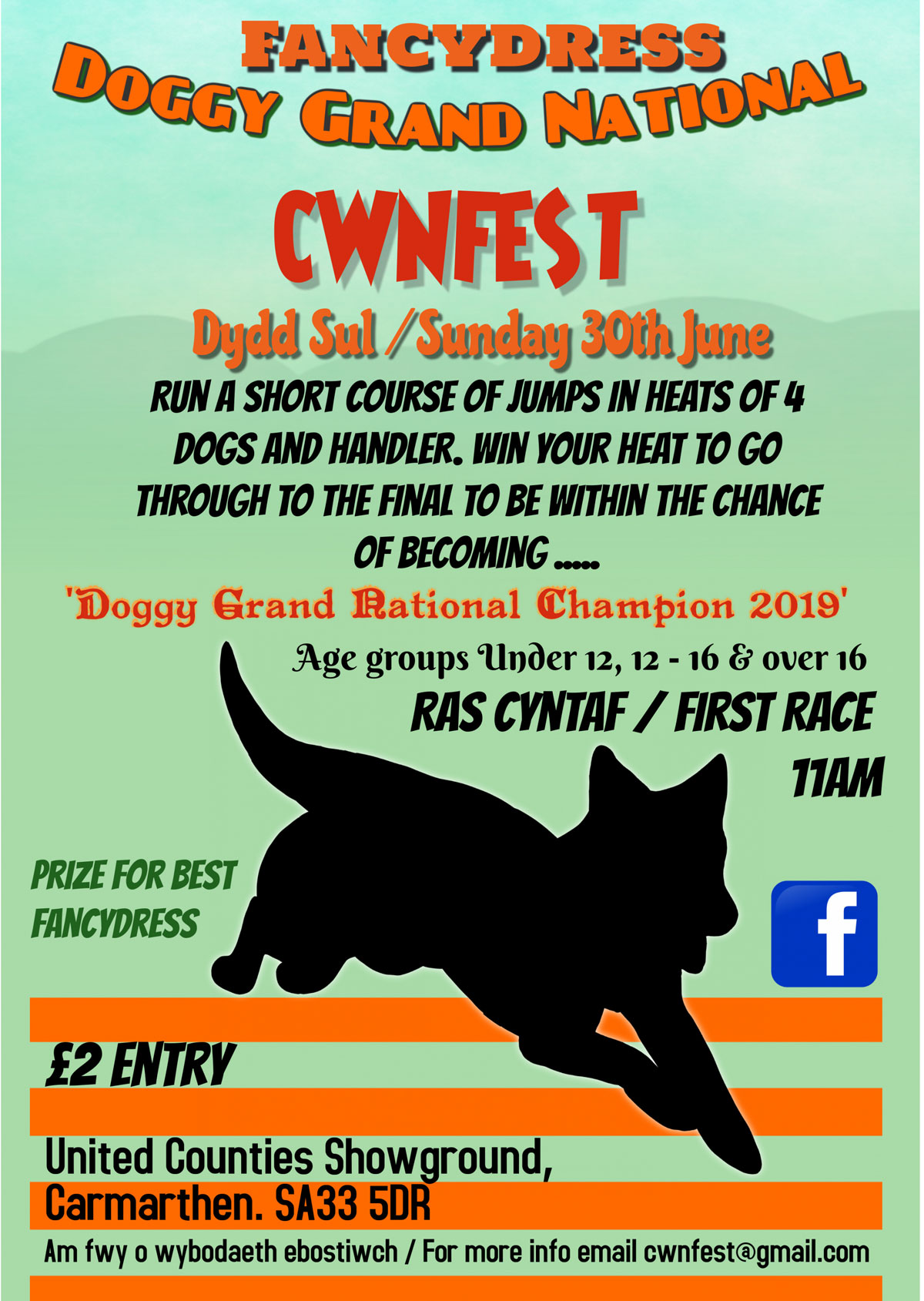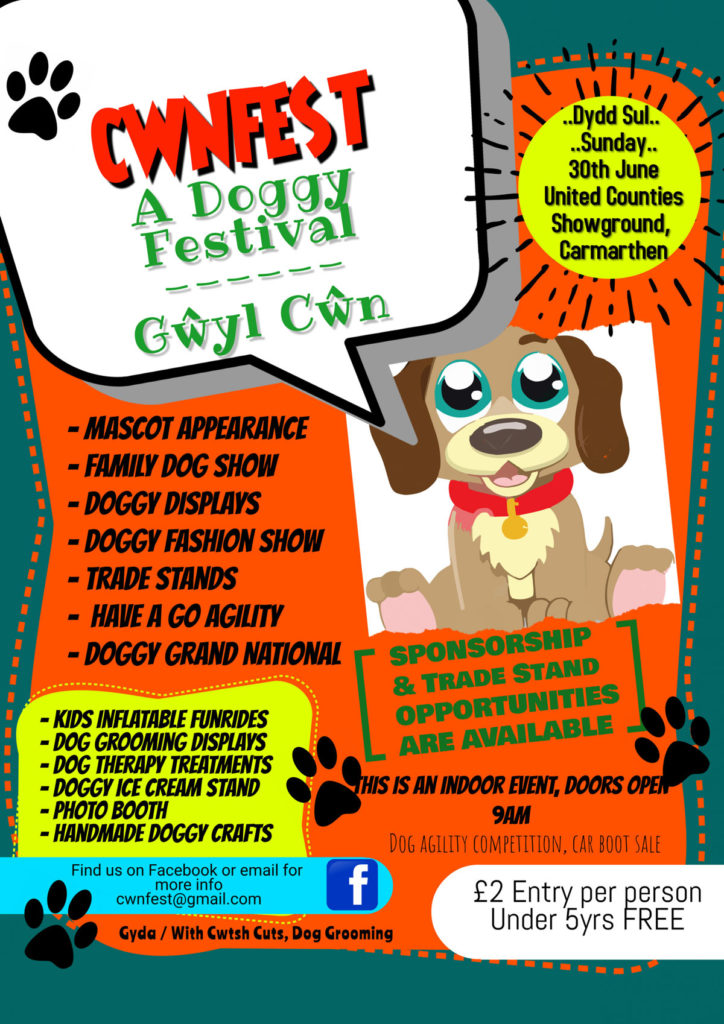 << Back to the event main page
Visiting The Showground
Directions
From the East:
As you enter Carmarthen follow the signs for the A40 St Clears. The Showground is about 1 mile west of Carmarthen on the dual carriageway.
From the North:
Travel on the A40 into Carmarthen and follow signs to St Clears as above.
From the West:
Take the A40 from St Clears towards Carmarthen and follow Showground signs on dual carriageway just before you reach Carmarthen.
Visitor Information
From baby changing to parking, including a map of the venue – find out all you need to know about visiting the United Counties Showground.